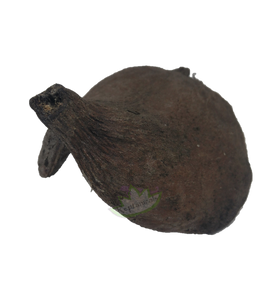 The Sterculia Pods are great natural option for a submergible hide while adding a tropical feel to your tank. These nut shells derive from the impressive sterculia foetida nut tree that grow in various tropical locations. Through blooming stages the shell color changes from green to bright red when ripe, then turns brown after seeds fall. 
Approximate Weight: 1 oz.
Approximate Size: 4" x 3 1/2" 2 1/4" or larger  
Key Features:
100% real and natural

Handles high moisture

Can be submerged in water
ideal habitat for arachnids, insects, 

crustaceans, amphibians...even fish!