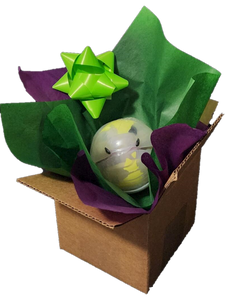 We gift wrap!
From live isopods to toys, we are happy to make your gift extra special! Gift wrap includes tissue paper and a bow for a single item. If there are multiple items in your order, add desired gift wrap service to cart for each item.
Want to add a custom note for the recipient? Notes are FREE! Add your custom message in the notes at checkout.
Or you can upgrade your note to a handwritten card and envelope with the recipient's name!